Contact Us
Geelyled Co., LTD
Address: 4th floor,A5 Building ,A Bao International Industrial Park, Shuitian 4th Industrial Park, Shiyan Town Baoan District, Shenzhen, China
Email: michael@geelyled.com
Mobile/Wechat/WhatsApp: 0086 13632817246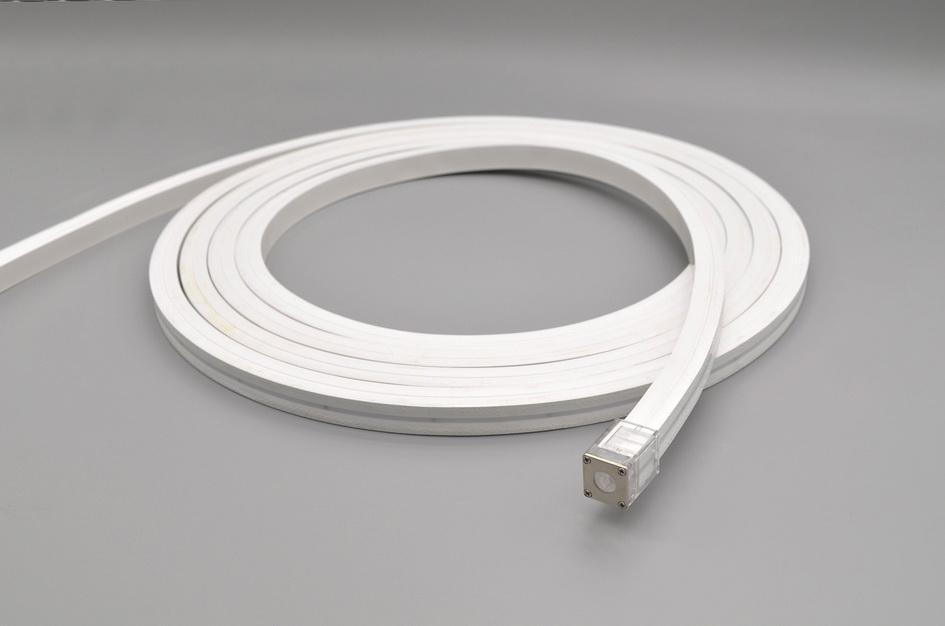 16x15mm led neon strip
Available in White, Red, Green, Blue and Yellow,
Pink,RGB,RGBW,W+WW CCT adjustable
It can be widely used in indoor and outdoor
decoration Lighting, under-Counter LED Lighting,
stair-Case LED Lighting, cove LED Lighting etc.
Specification of 16x15mm Silicon Neon LED strips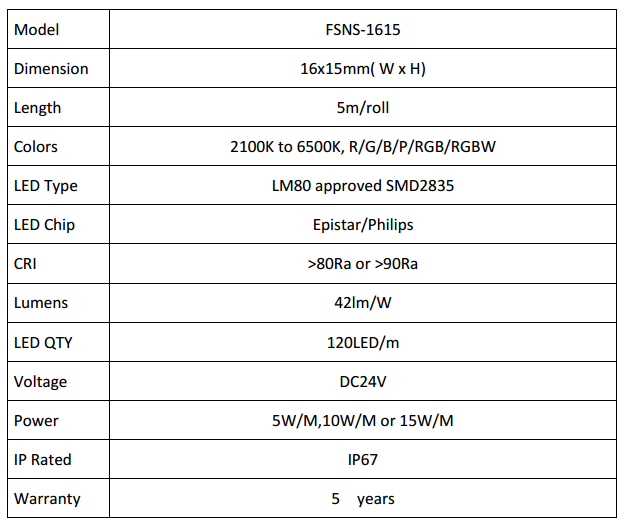 Features:
1. Anti-yellowing Silicone housing, will last 7 years without yellowing.
2. RGB/RGBW/Red/Green/Blue/Yellow/Pink available.
3. Much better heat dissipation than PVC and Epoxy housing.
Lasts 3 times as long as PVC neon strips
4. Both constant current and constant voltage versions are available
5. 5m to 28m per roll for constant current version. Better solution for
outdoor, some factory's silicon neon is only 5 meter per roll"
6. Even and soft light output, no light spot.
7. Working under -25℃- 60℃
Connection:

Front cable entry Side cable entry Bottom cable entry
Mounting: